Each and every wedding is unique and we love how diverse tastes and those extra special touches show happy couples personalities and interests.
We had the pleasure of supplying one of our photo booths at Trunkwell House Hotel recently for Rosie and Mike's special day.
Being Marvel fans we were tasked with coming up with personalised artwork for the photo booth prints, in their chosen colour scheme of purple.
We got to work on designing a pop art style super hero print background from scratch, we couldn't use stock images or copyrighted photos so it all needed to be hand drawn and created in Photoshop. The results were brilliant and to say the clients were happy was an understatement.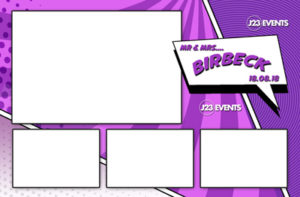 Not only did we have personlised print artwork, but we came armed with a whole trunk full of props to match the party theme and customised 'Start' screen on the photo booth.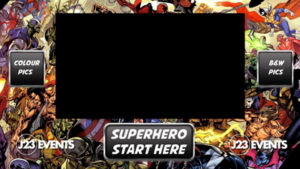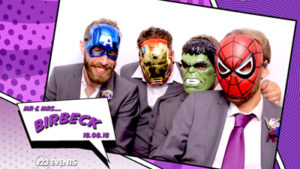 To speak to one of the J23 team about custom made artwork please contact us on 07515 422 360 or email [email protected]