The Magic Selfie Mirror Photo Booths will be one of the most talked about entertainment for your special day.
Our impressive, fun interactive photo mirror is hugely popular for all celebrations.
We're proud to offer a unique Floral Frame and this one off design is perfect for Weddings.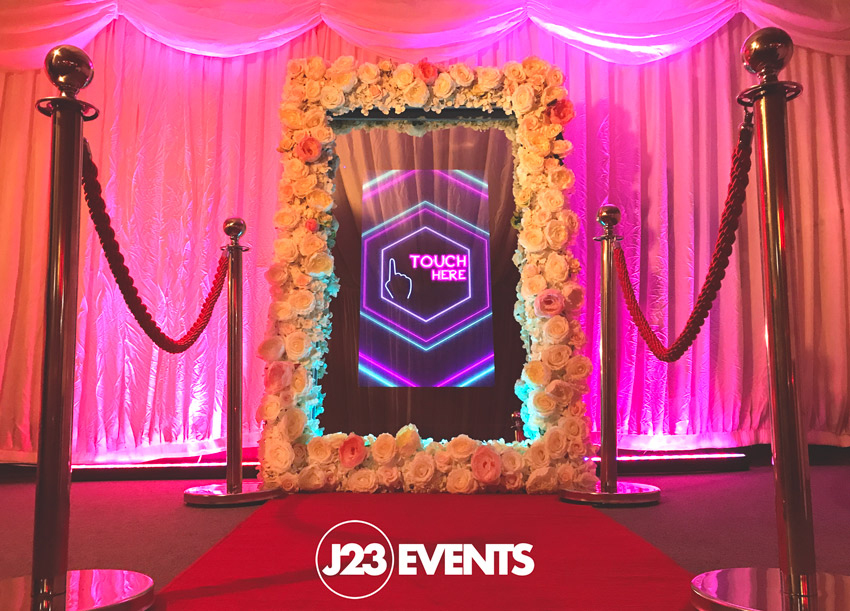 We think you'll agree how beautiful it looks!
As standard, we offer high quality printing with fabulous print artwork designs. Friendly operators and red or white carpet to finish off the stunning look.
Contact us today to enquire about our Floral Magic Mirror for your special day
Tel: 07515 422360