So we've begun our 2018 Christmas Party Season in style at the Wonderful Trunkwell House Hotel.
Tonight we hosted 2 parties at one of Berkshires busiest party venue, this stunning venue has been totally transformed. Taking you back the the roaring 1920's 'Chicago' City comes to leafy Berkshire.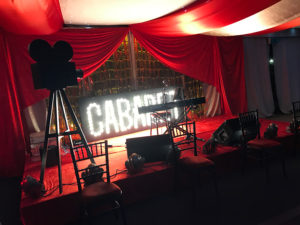 With fabulous set design and amazing acts, this year is sure to be a huge success.
Our DJ's certainly had the dance floor packed all night long.
For more information on Christmas Parties in Berkshire visit Trunkwell House or call 0118 9883754